Kendama Nativ RJB
This limited edition kendama is inspired by the color model "RJB" (Red, Yellow, Blue). It is a color device used in painting and design to limit rendering errors in printing. A radical rendering without color mixing where the word "NATIV" was written in blocks of random shapes. The goal ? Obtain a minimalist and childish graphic design in reference to the construction game of Alma Siedhoff-Buscher, a famous Bauhaus student known for her creations of children's furniture and toys with geometric shapes.
The tama was made of white maple in order to obtain the best contrast between the solid colors and the shade of the wood, the latter was covered with Syrup sticky clear for optimal adhesion. The Ken meanwhile was made of hornbeam wood and turned on the brand new Proshape ! This "Arty" series was produced in limited quantities, 50 pieces were produced, enjoy!
Each setup has been optimized to obtain the best possible balance. The sarado is guaranteed 5g heavier than the sword, and the ken as a whole match perfectly with the weight of the tama.
Nativ Trail RJB techs:
ProShape
Ken: charm
Tama: maple
RJB design
Extra Bevel
Syrup Sticky clear
Long white string
Bearing
White holographic seal
Delivered in its personalized cotton bag including: twine and spare bearing, instructions, stickers.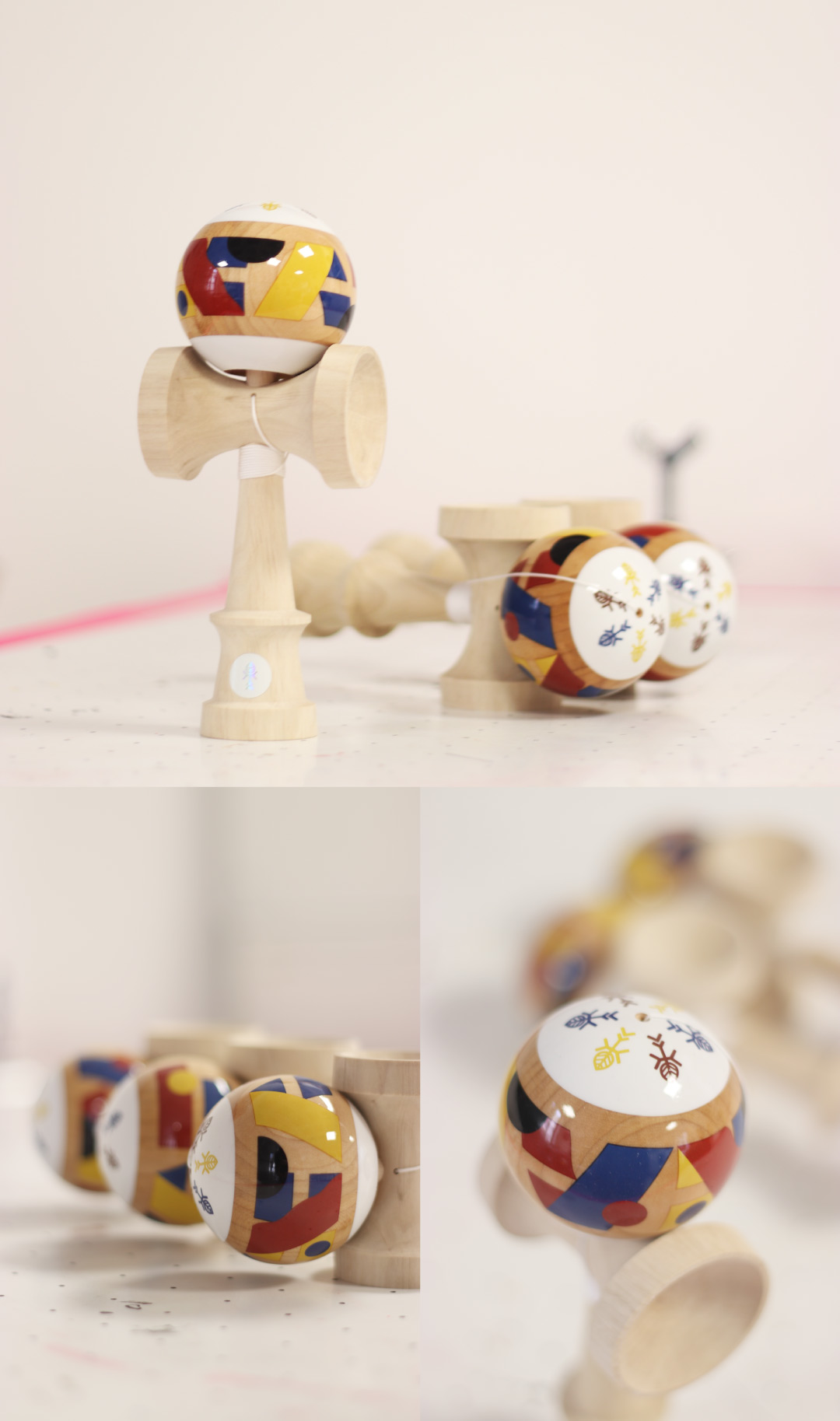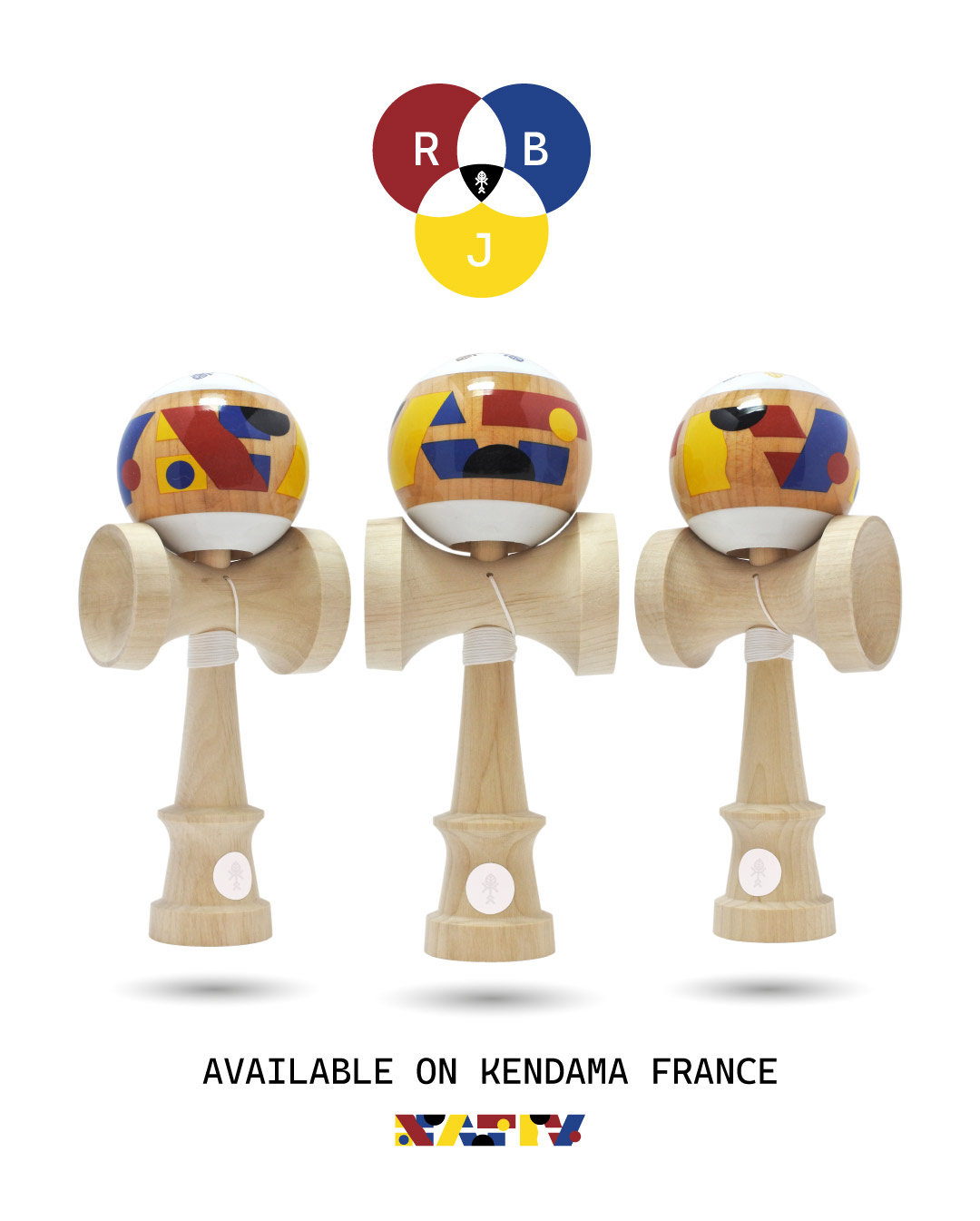 PROSHΛPE
The ProShape was entirely designed and created by the two ProTeam players. Without denying its original curves, it contrasts with its predecessors. More fleshy overall, the shape of the ken is more rectilinear and radical than on the Dad Shape. Its generous cups and larger spike offer better lunar but also kenflip more responsive. Thanks to a better adjusted center of gravity, versatility is essential. the ringstall deliberately pronounced offers a frank and precise grip. The flatter edges of the cups also guarantee you stalls madness ! Finally, the "cone basecup" and its new design ensure effective stability for your type balances. lighthouse. To compensate for possible "chips" during your applause the thickness of the chamfers has been reinforced. Test this new shape without further delay!