Kendama Nativ Sandy Trail
La new collection Nativ Trail is là!
The ken is made of beech and turned in Better Dad Shape in the French Jura.
The tama is also made of beech. Design Trail with its bright colors and stripes Guaranteed optimal hole tracking. Syrup 'sticky' clear and Extra Bevel varnish ensure a high spike performance!
Each setup has been optimized to obtain the best possible balance. The sarado is guaranteed 5g heavier than the sword, and the ken as a whole match perfectly with the weight of the tama.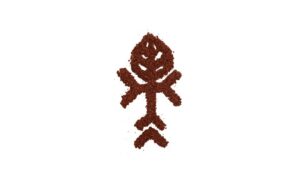 TRAIL is the new collection of Nativ Kendama. Its colors and luminous textures of autumn and winter are a tribute to nature. Four colors are available with a half-stripe thick highlighted by 2 other thinner ones, black and white.
A Top Scope Logo Nativ uses the color of the stripe thick, finally a Scope white has been added to ensure a tama control of madness in addition toExtra Bevel !
Four tamas are to be found on a Ken Better Dad shape beech wood, without Gradiant Hole that we reserve for our limited series. On the other hand a very particular weighing was carried out, each sarado is guaranteed 5g heavier than the sword, for all our lunar lovers! #naturalbalance
Enjoy!