Terra Kendama - Ligna Series - Aurum Shape
We agree these wonders have gone a little unnoticed since they dropped in the store! We have to come back to the collection Ligna Series de Terra Kendama.
The Canadian brand has struck again with its novelties at the end of summer. No need to spread out on the brand of Vancouver but we must set the scene for those who discover it here: Founded and managed by Alex smith, she is specialized in the creation of original, design and elegant kendamas, made mostly by hand since 2011. These Ligna are made in PRC.
So what do we like about this Ligna Series?
Well, quite simply a well thought out and well done set of things. Fresh colors, a shape that looks good and performs well, top-of-the-range techs, an affordable price, in short everything to become a perfect daily jammer!
The shape Aurum, literally "gold" in Latin, is imagined and designed to suit all playing styles, and visually offer an attractive shape. And it's true that its profile is sublime, with a real character and curves that are reminiscent of a torii ⛩️ We love it!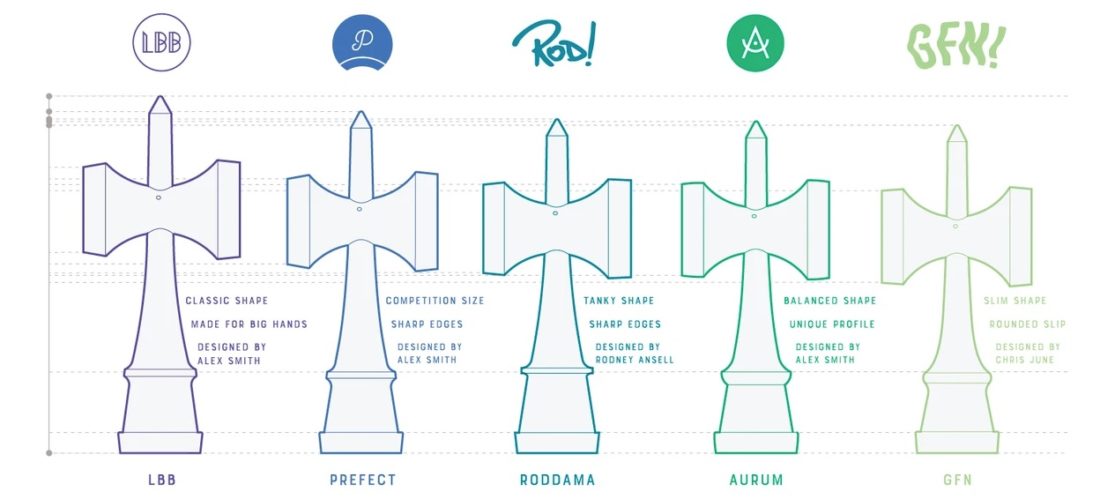 As for the game, the shape "balanced"Has been well thought out, the slightly larger and more massive sarado brings significant weight gain. In addition, the hole in the basecup makes this model more of a kendama than "moon-ready"!! The tama is also close in terms of weight to the sword / sarado set. The products received that we have weighed are regularly around 80g / 85g, so they are beautiful babies, entirely made of beech.
The graphic design of the tamas is very well done and the choice of colors reflected, we validate!
Long string, mini bearing, basecup hole, sticky clear, balanced, well finished, unique design, all for a very reasonable price (€ 39,99) we can only respect the choices that have been made and salute the job that has been made !
The brand usually manufactures small series, it did us the honor this time to produce more parts allowing Kendama France, like others, to distribute their products.
Do not hesitate to discover these unique models of great qualities. Kendamas Terra are known to offer a real feeling, different from everything else, and it's true that we are never disappointed!