Still hesitating with your gifts? Kendama France has the solution!
As every year at KDF we prepare the holidays as they should, and this time again we have concocted an exceptional Christmas offer! And this in addition to the usual services such as free shipping from 79 euros purchase for France and 99 euros for Europe.
No Christmas boxes on the menu, instead we have prepared a selection of products that we have grouped together in a new corner of our shop called CHRISTMAS OFFER. All the products in this offer can be identified in the store by means of the red "Noël!" Banner. Below is the content of this offer to find now!
3 EXCEPTIONAL BUNDLES
For those who wish to make group gifts, now is the time! Find the BUNDLES (lots in English) on our 3 first prices in the store and which are among the best quality / price ratio in the catalog, Krom pop lol, Sweets Radar et Okendama Candy.
The concept is simple, you choose 3 kendamas of the color of your choice, we offer you the 4th of the same reference! We will choose for you the color of the one offered.
MORE THAN 50 PRODUCTS AT CHRISTMAS PRICES!
Find a selection of dozens of kendamas with 10 to 25% discounts on different collections of major brands: first prices, promodels, signature mod and other limited editions!
Quality models at attractive prices to be sure to make people happy. The stock is limited to the quantities available, no restocking planned before 2022, so it is high time to rob the store before it is too late !!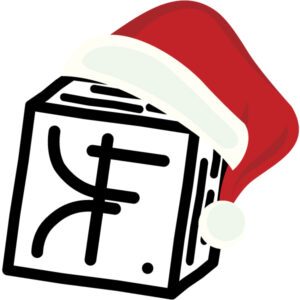 GIFT CARD
You have probably also seen it land during the month of November, a Kendama France gift card is now available on our online store. You do not know which model of kendama to offer for Christmas, do not worry anymore and directly offer a gift card of the amount you want. The person who receives the card thus has a credit for the amount offered on his account and can use it as he sees fit for 1 year throughout our shop, without exception.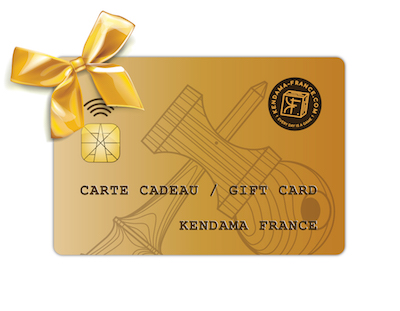 GIFTS OFFERED IN YOUR ORDERS
In addition to this incredible offer for Christmas we offer you gifts in your orders from a certain purchase amount within the limits of available stocks. Here is what you can find in your packages:
SHIPPING DEADLINES FOR GIFTS UNDER THE FIR
As every year the holiday season puts a lot of pressure on carriers and the delivery of packages in a global way, the best way to have your products on time is therefore anticipation. This is why we recommend that you rely on the following dates to hope to have your orders by Friday 24/12 at the latest.
Note: The following dates indicate that you must have made your payment by noon for same day shipping. These dates are only indicative and we cannot be held responsible for any delay in the delivery of packages during this period.
FOR FRANCE
POINT RELAIS / Chrono Shop2shop> Friday 17/12 at the latest
HOME / Colissimo> Monday 20/12 at the latest
RELAIS EXPRESS / Chrono Relais 24h> Tuesday 21/12 at the latest
FOR DOM TOM
HOME / Colissimo Overseas> Friday 10/12 at the latest
FOR EUROPE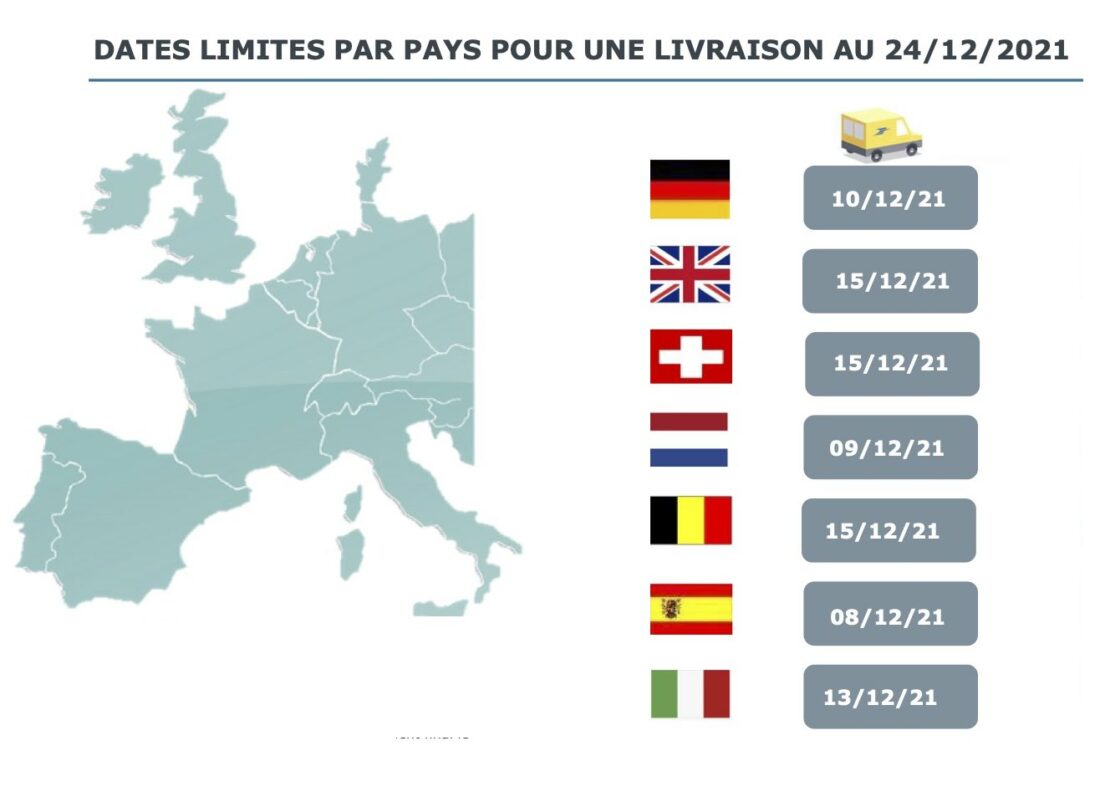 WORLDWIDE
For all orders outside Europe> Wednesday 08/12 at the latest
RESUMPTION OF SHIPMENTS AT THE BEGINNING OF 2022
We are on vacation from Tuesday, December 21, 2021, so the last orders leave before noon that same day. We will resume shipments at the start of the school year, Monday January 3, 2022! In the meantime, we wish you all happy holidays and a merry Christmas!
The Kendama France team